Frequently Asked Questions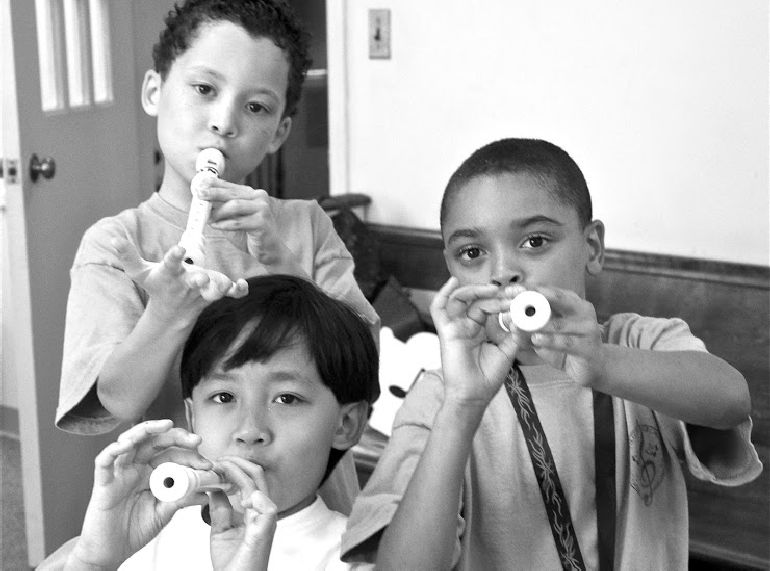 We serve children entering grades Kindergarten-11th grade. Kindergarten students must be entering Kindergarten in September 2019 and have completed at least one year of Pre-K in order to participate.
Monday, July 1st to Friday, August 2nd. EXCEPTION for Production Class Students - their last day is Saturday, August 3rd. CAMP SCHEDULE - Kindergarten – 2nd grade – 8:00 am – 12:30 pm. Aftercare availble at 3pm or 5pm Pick-Up
Our youngest Institute students participate in four arts classes throughout the day. 3rd – 11th grade – 8:00 am – 3:00 pm.
Students participate in four - (1 hour) elective courses in the morning(8am - 12:30pm). Then one - (2 hour - 12:50 - 3pm) Production Classes in the afternoons or Recreation Sessions (Group activities and Field Trips). We will make an effort to grant students two of their four top choices for the morning elective courses and one concentration course from the afternoon. Parents should discuss choices with their children before applying, as schedules will not be changed after enrollment. Students may receive classes that they did not select. How early can I drop off my child - Early drop-off begins at 7:45 am. There is no charge for early drop-offHow late can I pick up my child?- Aftercare takes place from 12:30 – 3:00 pm or 12:30 - 5:00 pm for K-2nd grade and 3:00 – 5:00 pm for 3rd – 11th grade after the main program is completed for the day. It is an available option for all students enrolled in summer camp at an additional fee. They are daily aftercare rates for occasional use.
SUMMER 2019 Prices have not been established yet. A minimum of 1/3 of the total cost is due to complete enrollment. An official tuition invoice will be sent to the parent/guardian with initial payment.
Yes, financial aid is available. Interest can be indicated after submitting registration.
There is a $25 discount for returning students BEFORE May 10th. (Applies to students who attended in the past two years.) $50 discount for each additional child in same family.
CLOSING PERFORMANCES- Students must be available for both performances.
K & 2nd Thursday,August 1st @ 5pm
3rd – 11th (two performances) Friday, August 2nd @ 6:30pm
Saturday, August 3rd @ 12:30pm
All children are required to bring their own lunch and water bottle with snacks and drinks. Students staying for aftercare can bring additional snacks and drink as necessary.
Students will be given two camp T-SHIRTS that must be worn daily. Students should wear comfortable pair of shorts (not more than 5-inches above the knee), leggings, or pants. No flip-flops.
Yes, it is recommended that children be available for the entire 5-weeks in order to participate. The process of creating art requires DAILY ATTENDANCE for ALL students. 3rd -11th Graders do have an option of the Half Day Program (Monday - Friday 8am-12:50). Each class builds on the next and each student is a valuable member of the group. If more than 3 days of camp will be missed, it must be discussed at registration. There are no refunds or deductions for missed days due to illness or vacation plans.